</P>
---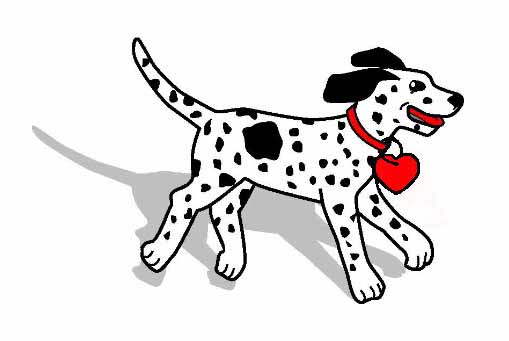 About Our Logo "Dotty"sm

The Nevus Network

©

---
The Congenital Nevus Support Group

2022 - Our 39th Year!
We are the very first congenital nevus support group ever founded! And we are so happy that now we have so many other "baby" nevus support groups all around the world! We are hopefully going to find the time to update our stats this year, which we have been wanting to do for several years now, but life in other directions has always been intervening.... We'll get to it soon! Please bear with us!
---

Large Brown Birthmarks, Giant Congenital Pigmented Nevus, Bathing Trunk Nevus, Giant Hairy Naevus

---

Welcome to the Nevus Network! Our support group, founded in 1983, provides support and understanding to families whose lives have been touched by a large brown birthmark called a congenital nevus, also spelled nævus in Latin. This condition is known as nævus géant congénital in French and größer kongenitaler naevus, schwimmhosennaevus, or tierfellnävus in German and nevus gigante congenito in Spanish. Feel free to check out our other keywords listed below. We publish an information sheet and a periodic newsletter. Because all current treatments have major complications and members are unfortunately sometimes worse off after treatment than before, a congenital nevus occasionally turns out to be a rare skin condition better left "as is&quot. Contacts with others can be so helpful in coping with this situation. In our group, our melanoma cancer risk is about 2.5% at present for those with a garment nevus and 0% for those with a head/extremity nevus with about 6 or so years of follow up. We would guesstimate that over a lifetime of 80 years, there might be around a 10% risk of death for those with a garment nevus and perhaps 5% lifetime risk for those with a head/extremity nevus. Considering our unusual skin, this is quite low! We attempt to place new contacts in touch with other members who have similar skin conditions. We are also actively recruiting older members to serve as successful role models for the younger members of our group. We depend on donations to keep our shoestring support group running out of our homes, so please consider making an annual donation to our group. Feel free to browse our web site for further information!

Here are a list of our keywords:

giant brown birthmark, hairy birthmark, bathing trunk nevus, BTN, swiming trunks nevus, giant naevus, giant congenital pigmented melanocytic nevus, GCN, congenital pigmented nevus, giant hairy pigmented nevus, giant hairy nevus, malignant melanoma, neurocutaneous melanocytosis, neurocutaneous melanosis, NCM, satellite nevi, multiple congenital melanocytic nevi, MCMN, leptomeningeal melanosis, giant congenital naevus, naevus pigmentosus giganticus, nævus géant congénital, größer kongenitaler naevus, jättenevus, nävus, kongenitalen riesenpigmentnävus, schwimmhosennaevus, tierfellnävus, kongenitaler nävuszellnävus, kongenitale melanozytäre nävi, naevus pigmentosus congenitalis, nevus gigante congénito, melanosis neurocutanea, melanosis neurocutánea, neurokutane melanose, melanosis leptomeníngea, nevus melanocíticos congénitos, znamiona barnikowe melanocytowe gigantyczne, nevi congeniti melanocitari giganti,neirokutannyi, malignes melanom melanoblastoz,先天性巨痣,神经性皮肤黑色素瘤

Join the Nevus Network just...

email us now!

---

Bienvenu au Nevus Network. Nous avons beaucoup d'informations pour aider les personnes atteintes d'un naevus geant. Nous parlons francais couramment et serons tres heureux de parler avec vous! Bienvenidos al Nevus Network. Tenemos informacion para ayudar las personas con nevus gigante. Escribenos ahora! Sprechen sie deutsch.

---

©Nevus Network Goals

1. To provide a network of support for those with congenital nevi and/or NCM through the Internet, letters, photos, telephone, and personal meetings as laypersons only.
2. To generate a newsletter periodically.
3. To share general medical and psychosocial information.
4. Since all currently used treatments can result in significant complications, to remain neutral regarding any treatment.
5. To provide all information in a general way without legal or medical responsibility.
6. To remain independent and voluntary as a private charity. Your donations are not tax-deductible since we are not an official 501(c)3 organization, as that involves too much bureaucracy for us. But since we get a lot of bang for the buck, even tiny donations help us a lot.
7. To maintain a confidential mailing list from which statistics will be periodically published.


---


Read all about our most recent SkinTwin Weekend, a special weekend of "recovery" open to all those with a giant nevus over the age of 16. E-mail us for more info if you are interested in attending the next one!



---


TO REMOVE, OR NOT TO REMOVE: THAT IS THE (WRONG) QUESTION!

Many people feel it is up to the parents to decide whether to remove their child's nevus or not. This, in fact, is incorrect. The right question to ask is this: Is it technically possible and reasonably easy to remove this particular nevus? Will the results be successful, meaning will the child be able to "pass" as "normal" or nearly "normal?" Check out our surgical risk/benefit analysis here to find out information on your particular nevus!




---


TO NEVUS PARENTS:
This website has a huge amount of information on it. Having a child with a nevus is very traumatic for any parent. We ask you to slowly and carefully read the entire site with an open, inquiring mind. You might want to put aside any pre-judgements, at least temporarily. Why shut down options before thoroughly evaluating the pros and cons? So often, we humans choose "willful blindness," when we choose to ignore what we can see because we don't want what we can see to be true. It is easy to ignore reality, but it is not possible to ignore the consequences of reality for very long.... The consequences tend to pop up in one's face eventually, no matter how hard we might try to deny them. Selling false hope of a "cure" is a very seductive promise to new nevus parents. Yes, it is possible that medical science may one day be able to "undo" the extra pigment of a nevus faster and to a greater degree than the natural fading process does, but that won't "cure" the unusual look to nevus skin, the lack of sweat glands, the lack of the normal fatty layer that pads the skin, the risk of melanoma, or the many other abnormalities that we nevus people have.

Charlatans over the centuries have become rich selling false hope to desperate people. And you yourself can easily determine someone's authenticity by simply following the money trail they leave. We don't sell false hope here at the Nevus Network. Instead, we offer the long, slow, hard process of nevus recovery for those few courageous enough to face the truth head-on. And what is that truth: that most of us are "stuck" forever with our nevus and/or bad scars and our success in life will be determined by how well we learn to cope with all of it. Here at the Nevus Network, we don't make money off desperate parents and endless nevus removal surgeries. Ours is a labor of love. You can easily determine for yourself how well nevus surgeries work on giant nevi: simply go to a nevus gathering and count how many people are "showing off" their surgical results in skin-revealing clothing. Usually the count is near zero! Why? Because usually the surgical scarring from present nevus removal techniques isn't good enough to "show off," that's why.... Most with a giant nevus still feel more comfortable "covering."

As a parent, if you are able to keep an open mind with broad, unlimited horizons, you will learn so much from this website. Eventually, you and your child will be able to comfortably take the blinders off yourselves. You will become a better parent, and you will be better able to help your child cope with their nevus, with less stress and trauma for all. It really is a win-win situation! And isn't reality much better than an illusion, after all?!

"Willful Blindness," a book by Margaret Heffernan.


---

Having problems handling stares, questions, or teasing? Learn how to use the Explain-Reassure-Distract technique. Explain: "I have a birthmark. I was born with it." Reassure: It doesn't hurt and it isn't contagious. It won't rub off." Distract: "Did you like the painting we did in art class?" For lots more information and practical, age-appropriate techniques on handling stares, questions, and teasing, please check out www.changingfaces.org.uk. This is a wonderful website for those with facial differences, and the same techniques work great for all of us with all types of giant nevi!

Everything has beauty, but not everyone sees it. --Confucius


---

And.... BROWN IS BEAUTIFUL, after all! ....Most nevus children are born with nevi in varying shades of coal and lighten up to beautiful shades of cocoa and coffee over the years.


---

Cute little Sophie and her arm nevus--a photo story! click here

---

Maggy belated realized she received a wonderful gift from her father when she was a little girl growing up with a giant torso nevus........&nbspClick here to find out what it was!

---

DATA ACCUMULATING ON RISKS OF ANESTHESIA USE IN INFANTS, CHILDREN


Exposure to anesthetic and sedative medicines may cause brain damage in infants/children. The FDA has entered into a partnership with the International Anesthesia Research Society to launch a program called called SmartTots (Strategies for Mitigating Anesthesia-Related Neurotoxicity in Tots). Although there is no proof--yet--that anesthesia causes brain damage in infants and children, research has shown that it does occur in young animals exposed to these medicines. The brain damage may occur as a higher risk of learning disabilities, especially in language and speech. The risk may vary depending on the type of medicine, length of time used, frequency, and age, with babies/infants seeming to be at higher risk. Many of the older nevus kids in our group often seem to develop learning disabilities and emotional and behavioral problems. How much higher the risk is compared to the general population or compared to a nevus kid without exposure to anesthesia is not known. More research is needed. New nevus parents naturally would like a quick "cure" for their child's nevus. Poof, it's gone! We nevus kids would like that, too! Unfortunately, it doesn't exist yet. But there are many worse things in life than living with a giant nevus, and one of them would be brain damage associated with removal. Avoiding repetititive surgeries and exposures to anesthesia would make sense until more answers are available. Even adults have problems with anesthesia. We have one adult member who unfortunately needs repetitive surgeries and she feels her memory/thinking don't come back to "normal" for about 4 months after each exposure to anesthesia. What we nevus kids really need--and almost never get--is counseling--to learn to cope with the nevus, with the scars, and with all the other issues involved. Counseling is the one most important thing to do to help a nevus child. And our families need counseling just as much as we do! Info from JAMA, May 4, 2011 Vol 305, No 17, p. 1749.




---

ADVERSE CHILDHOOD EXPERIENCES AND HEALTH AND WELL-BEING OVER THE LIFESPAN


Contrary to popular myth, children are NOT resilient! Without intervention, adverse childhood experiences (ACES) can result in long-term disease, disability, chronic social problems, addictions, and early death. We nevus kids have even more adverse childhood experiences than "normal" kids due to our nevus. A common situation, for example, is the child with an alcoholic father who swears off alcohol due to the family chaos and dysfunction, but starts medicating the stress and pain of growing up in such a family by smoking or overeating starting around age 12, continues to smoke or binge through young adulthood, is unable to quit smoking or lose weight in middle-age due to semi-permanent brain changes related to the early childhood trauma, and dies prematurely of emphysema or diabetes or heart disease. Or the child may pick up alcohol, recreating over and over the familiar chaos of childhood and die prematurely while driving drunk. We humans seek chemical relief in the form of alcohol, excess food, illicit drugs, nicotine or many other addicting substances/activities from the ongoing effects of old trauma, often at the cost of accepting future health risks. These situations are commonplace and often intergenerational. ACA, Adult Children of Alcoholics or other family dysfunction, is very helpful in recovering from such a family situation.
Researchers are finding that the passage of time does not usually diminish traumatic symptoms--and older age can actually aggravate them. In fact, in middle and old age, the past returns. This is why ACA is full of people in their fifties, not in their thirties. Decades after WWII, for example, many Holocaust survivors show signs of delayed post-traumatic stress disorder. We become what we were, so to speak, unless we ask for help.
And we nevus kids have even more trauma than usual due to our nevus. We must learn to cope with our reaction to it, our family's reaction to it, other people's reaction to it, the stress of "showing" or "hiding," bullying, stares, the stress of repetitive surgeries/hospitalizations, and the stress of failed surgeries with bad scars, to name only some of the trauma. No wonder we are maxxed out! Most of us probably develop mild cases of PTSD. What is the solution: counseling and intervention to lessen the effects of the trauma over a lifetime. For more information, please see Adverse Childhood Experiences Study (CDC and Kaiser Permanente www.ACEstudy.org) and the trauma research done by Ann Jennings, PhD at www.TheAnnaInstitute.org Both of these sites have some fantastic information! Very helpful to parents to lessen the trauma to their nevus child.

---

PREGNANCY AND INCREASED RISK OF MELANOMA


Melanoma may be deadlier during pregnancy, researchers at the Cleveland Clinic recently found. Pregnancy hormones, which decrease the immune system so that the half-foreign (from the father) baby can survive, may also fuel melanoma. The researchers found that women diagnosed with melanoma during pregnancy or within one year of giving birth were five times more likely to die of the cancer. They were seven times more likely to have their cancer spread, and nine times more likely to have a recurrence compared to nonpregnant women. This is not a surprise to us, as we suspected this more than 30 years ago. How much higher the risk would be in a woman with a giant nevus is unknown, but more likely it would be higher. Still, the overall risk is low. In our group, we have had about three of our members with a giant nevus who developed pregnancy-related melanoma that we are aware of. There may be others we do not know about. But we have had many, many others who gave birth without a problem. However, it is something we nevus women should take into consideration before we become pregnant. If we are not really keen about becoming a mommy, then we might skip it in our currently overpopulated world and choose child-free instead and lower our melanoma risk. Several women in their 50's and 60's who have had children have recently mentioned to us that childbearing isn't all it's cracked up to be, and they almost wish they had remained child-free. Women with post-partum depression might agree. One can have a very fulfilling life either way. The article recommends more diligent skin checks in pregnancy and avoidance of sun exposure, especially in childhood. Dermatologists often recommend sunscreen, but we feel that is actually inadequate and that staying indoors, finding shade, and wearing thick, sun-protective clothing when outdoors (we are outside ALL the time in full sun with sunglasses, a wide-brimmed hat, gloves, and wearing winter-weight army fatigues over a T-shirt) is actually more effective. Reference: Risk factors and outcomes of cutaneous melanoma in women less than 50 years of age. Lead author Brian Gastman, MD. Journal of the American Academy of Dermatology, January 20, 2016.

Does Development of Vitiligo Mean Less Risk of Melanoma for Those of Us with a Giant Nevus?


Recent evidence suggests that people with vitiligo (complete loss of skin pigment with areas of completely white skin) have a reduced risk for both melanoma and nonmelanoma skin cancer. Hansje-Eva Teulings and colleagues of the University of Amsterdam, The Netherlands, reported in the British Journal of Dermatology in 2012 that people with vitiligo seem to have a 68% reduced risk of melanoma and a 72% reduced risk of nonmelanoma skin cancer. People with vitiligo may have natural protection against skin cancer because the genetic variants that cause vitiligo are the opposite of the ones that predispose to skin cancer. If you have one set, you apparently cannot also have the other set. The genes that turn off pigment cells completely apparently mean that the ones that turn on pigment cells to the max cannot occur. No word yet on whether this applies to those of us with a giant nevus. Many nevus people do seem to develop vitiligo starting in their 40's and 50's. If you have either vitiligo or skin cancer, please let us know and we will publish the results!

---

WAYS TO BE WICKED??? LONG LIVE EVIL??? REALLY???!!!


One of the dancers in this video from the upcoming movie "Descendants 2" has a nevus. And while it's great that a person with a nevus is a fantastic dancer, the theme and the lyrics in the video fall very short…. And we know that what others say and think is very influencing, because the negative comments of others about our nevus had a huge negative influence on most of us with a nevus. Lyrics in a popular movie have similar negative influence. Some listeners have mentioned that they feel they can even hear a lyric in the background of the video that sounds like "Wanna try a dick, chick?" Let's look at some of the ways to be wicked: hurting others, bullying others, lying, cheating, stealing, killing, destroying the earth, driving while drunk and killing someone, doing drugs and dying of an overdose, using food as a drug and eating oneself into obesity and premature disability and death, having lots of sex partners and getting sexually transmitted diseases, bringing children into the world and being unable to care for them properly, abusing children….. My, the list is endless! Now it seems many people want to learn about more ways to be wicked, because the first movie was quite popular, but I don't. I've been on the receiving end of a lot of these ways to be wicked (and I've done some of them myself). And I found them all to be hurtful, dysfunctional and damaging—to me and to others. No, I don't want any more STD's, so I don't want to "try a dick." I want to learn about more ways to be functional, to treat others the way I would like to be treated, to help others, to minimize the dysfunctional behavior (you can call that "evil") in my own life, to find more peace and serenity, to be a positive force, a force for good, not a force for evil… And what about you?…

---

WOULD YOU LIKE TO MAKE A DONATION?

Our funds to run the Nevus Network are still very low. We try to fund the charity with about $2000 per year from our members. Why not send a check, payable to the Nevus Network, to help all of us out? We donate sometimes up to 20 hours a week unpaid time to keep the Nevus Network running. That's an unpaid half-time charity job! Of course, we also have a regular, paying job to cover our own personal expenses. But we need financial help from every single member. If we do not get enough help, we may eventually be forced to close the Nevus Network down. Unlike nearly all other charity groups, 100% of your donation goes to direct charity, every single penny. We don't have administrators or directors here at the Nevus Network. We don't take compensation of any sort. Ours is a labor of love, not money. We have remained completely independent for 33 years now and we have no conflicts of interest to disclose. Our information is as unbiased as we can present it. We try to give you the complete truth! Please try to read all of the information with an open mind, allowing yourself time to digest it. Some of the information may be new, unfamiliar or even frightening to you. But if you browse the entire website with an open mind receptive to new ideas, you will learn an incredible amount and be better prepared to make the best decisions possible for yourself or your child. We aren't making money off nevus kids and their repetitive, often times unsatisfactory surgeries, so we are able to be as unbiased as is possible. We aren't making money off the desperation of nevus parents who only want the best for their child. In fact, we understand that desperation because we have a nevus ourselves. Many members have financial problems nowadays, and we do, too, as our work hours have been reduced. But what can you commit to keep this invaluable resource going? What can you do to help? Here are some ways: $90 for website fees, $40 for envelopes, $75 for stamps, $100 for Xeroxing. THANK YOU!


Donations may be made online by clicking the button above. If you prefer to donate by mail, please send all donations to the Nevus Network, PO Box 305, West Salem, OH 44287 USA. Checks should be made payable to Nevus Network. Stamps are also needed. 100% of your donations are directly used to fund NN expenses, as everyone at the Nevus Network is a volunteer. Our expenses consist of website and internet fees, domain name registration, PC, printer, monitor, envelopes, paper, Xerox fees, photo reprints, telephone, medical journal reprints, and postage. A big thank you to Larry and Gina W, who donated $700 for our first research project, the occurrence of melanoma in our group, published in 2005 (J Am Acad Dermatol 2005;52:793-7). And another to Loretta Gargula, who donated $1,000 for our second research project, the occurrence of neurocutaneous melanosis in our group (J Am Acad Dermatol, 2006;54:767-77). Our annual budget is usually about $1,000, except for special projects like those above, so even tiny donations are apprecated. We try to get the biggest bang for your buck.... THANK YOU SO MUCH!
A big thank-you to Dorothy and Neal Pollon & Family who just donated $1,000 for our third research project, which will involve conditions associated with giant nevus, surgical results of members of our group, stats regarding marriage and children among adult members, etc. This will be very exciting research!
---
GENERAL INFORMATION ON GIANT CONGENITAL NEVUS
Frequently Asked Questions:

What is a nevus? Why doesn't nevus skin sweat? Why do areas of nevus skin look thinner than normal? Why do moles appear? How common is a nevus? What are melanocytes? What is neurocutaneous melanosis? Is MRI helpful? Will congenital moles change? Why are nevi important? Which moles may develop melanoma? What is the risk of cancer? Does melanoma occur in people without giant nevi? Is melanoma curable? Does surgical removal lower the risk of melanoma in those with a giant nevus? What is the best treatment for congenital moles? What is direct excision? What is serial excision? Do skin grafts help? What are the pros and cons of cultured skin? What is Integra? What is dermabrasion or curretage? How is laser treatment used? Are chemical peels helpful? How do skin expanders work? Are there giant nevi that are too giant to be removed? What is the treatment of a facial nevus? ...of a scalp nevus? ...of genital and rectal nevi? ...of arm and leg nevi? Why is nevus skin so dry and itchy? What are the goals of surgical excision? How will the decline in the quality of medical care affect us? What type of concerns do most parents have? How often should a congenital nevus be examined it is is not excised? What are the benefits of having a giant nevus? What can we do to prevent melanoma?
---

SELECTED MEDICAL JOURNAL ARTICLES ON CONGENITAL NEVI
---
NEVUS NETWORK MEMBERS: TREATMENT AND CANCER STATISTICS

We have somewhere between 2000-3000 members in our group. If you would like a copy of the most recent treatment and cancer statistics for our members, please send $10 to help defray expenses to Nevus Network, PO Box 305, West Salem, OH 44287 Enclose a postal mailing address with your request. Thanks!
---
---
OUR LAST NEWSLETTER Contents: Yes, our last newsletter appeared in 2002! When we get a large block of time, we will send out another newsletter and update our stats, as we perhaps 2000-3000 members now. Please send us your current e-mail address! Headlines of the last newsletter: Nevus Network surpasses 800 members in 2002 An Incredible Gift.... Teen with Giant Nevus Survives School Daze Minimizing the Trauma of Doctor Visits Our New Slogan Just a Regular Guy Editors' Corner Penpal Program Join the Nevus Network
Our volunteers publish newsletters only when we have spare time, which we haven't had in a few years now, but this last newsletter is a good one! It takes about 3-4 months of spare time for each newsletter. We hope to publish another one soon, when we find some free time! Maybe when we are laid off from our real jobs....
---
Lots of photos of birthmark buddies here. Feel free to look for your skin twin!
---
All of our newsletters going back to the very first official one in 1990 are found here...while our unofficial ones go back to 1983!
---
HOT TOPICS! Here we'll discuss various topics of interest to those involved with a giant nevus. Feel free to submit an entry! &nbspClick here
---
ON LINE REGISTRATION:

To register online, please send us an e-mail including a name, address, phone, and name and date of birth of the nevus person, and a small description of the nevus. Please tell us if there are any satellites, what type if any of treatment, marital status, children, and occupation. We will be happy to mail you one of our info packets and include appropriate photos. If you prefer, you may also remain anonymous or give a pseudonym. Thanks!

Register here
---
HAVE A QUESTION OR WANT TO TELL YOUR STORY?
E-mail the Nevus Network now and we'll publish selected letters!
Ask a question here
---
For Further Information
Call or Write:
The Nevus Network
The Congenital Nevus Support Group
PO Box 305 West Salem, OH 44287
(419) 853-4525 (405) 377-3403
web site: http://www.nevusnetwork.org
e-mail: info@nevusnetwork.org
If you would like to receive an info packet, please send a check for $10 to defray expenses to the Nevus Network, PO Box 305, West Salem, OH 44287 and include your mailing address. There are no dues or fees to join. Anonymity available if desired. If you would also like a copy of our most recent stats, then add $10 with your request. Thank you!

---
---

OTHER RESOURCES:
There are many other resources available nowadays for rare disorders, which is truly amazing to those of us who remember when almost no useful information could be found as recently as 1983 when the Nevus Network was founded. Here are some that you may find helpful: resources
---
History of the Nevus Network
The Nevus Network was founded in 1983 by 2 women in their 20's, each with a giant bathing trunk nevus. BJ was 27 years old at the time and had been searching unsuccessfully for another person with a giant nevus for most of those years. She met Roni, age 22, through a dermatologist and the first support group in the world for giant nevi was born. Roni died of neurocutaneous melanosis and malignant melanoma of the brain in 1990 at the age of 28, which does happen, but rarely, and BJ was alone in the world once again. She restarted her search and met Kelly, who was also trying to start a support group for nevi. Kelly's daughter, 18-months-old at the time, has a giant blouse nevus. BJ and Kelly joined forces and the Nevus Network was restarted in 1990. From that humble beginning of 2 people back in 1983, the ©Nevus Network has grown to more than 2000-3000 members! Fortunately, Roni is one of only a few deaths in the group so far. Welcome to all!
---
Disclaimer

The Nevus Network is a lay support group only and does NOT provide medical advice, medical referrals, or physician referrals. No one is to act on the medical information provided by the Nevus Network or any member of the support group but to act ONLY on the advice of their personal physician(s). The medical information provided is of a general nature only and may or may not be applicable to any adult or child's particular medical situation. Everyone MUST seek specific medical advice from their own personal doctors. The Nevus Network makes no guarantees or claims or expressed or implied warranties or recommendations regarding any of the material published or any of the services provided. Due to rapid changes in today's world, information may become quickly outdated. If you find any errors or inaccurracies, please let us know via email at info@nevusnetwork.org. Please consult your own personal physician and related professionals for any individual advice needed. Thank you!

The Nevus Network
---
This page last updated on January 2, 2022.&nbsp Copyright © 2022 Nevus Network. The Nevus Network logo, name, and content of this site is the sole property of the Nevus Network and may be used for nevus support only. Any other use of this material without the express written consent of the Nevus Network is strictly prohibited.